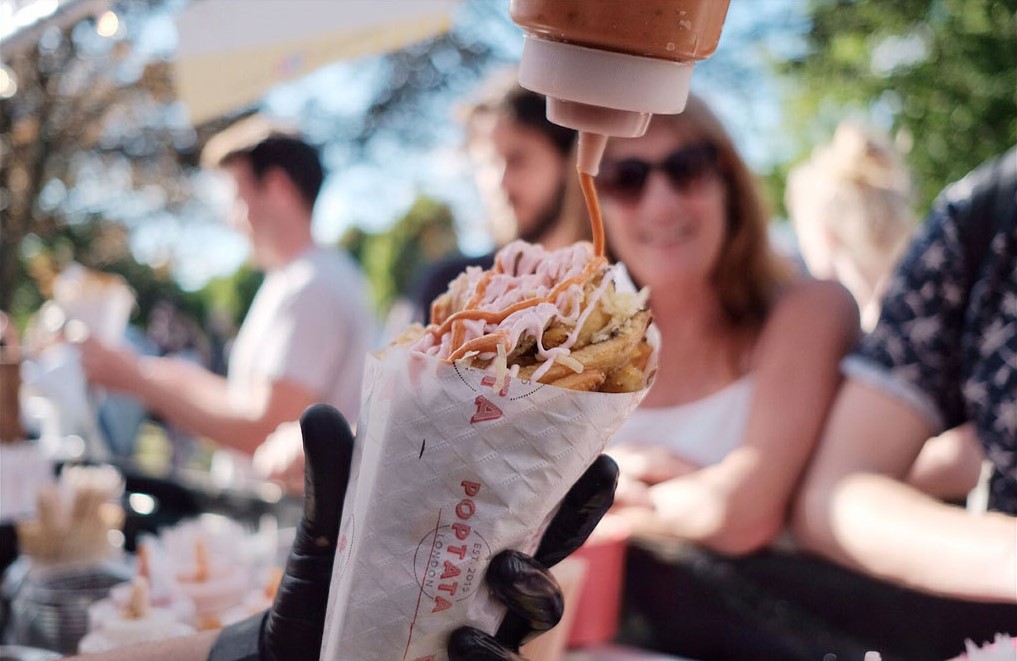 "Still Got Love For the Streets"
Marco and Luca, noticed a gap in the market and a big casual dining revolution in London, where street food offer more option and range for new generations that want to avoid stiff, formal experiences in restaurants. So after over 14 years of experience within the Luxury Hospitality Industry they decided to share their passion for fries with Londoners, they knew they'd love it. The chip is an institution, a monument to British culinary tradition and they though it was something to be celebrated.
Our aim is to bring amazing moments and feelings to our customers' day. We do this by serving the best damn French Fries in the world. Our better fried potato is handmade, fresh in store daily.
A new, fresh snack time alternative (Street Fries) arrived in London and Poptata was born. Poptata is now a registered trade mark.
So far we have spread addiction to our STREET FRIES in London at our permanent locations in the busy Portobello Road and at Box Park Croydon.
We are opening our 3rd shop In Shoreditch in June 2017 and we planned 4 more openings by the end of 2018. On top of that we are present at major festivals like BST Barclays Hyde Park, BBC Countyfile Live, Fields Day to mention few, being most of the time top sellers selling thousand of portions.